Red River Offroad – Jeep Tours
The Best 4x4 Jeep Tour in Red River, New Mexico


For the ultimate Red River off-road adventure let us take you on a four wheel drive off road jeep tour that you won't forget. It's FUN for the whole family!


See the beauty of Red River from one of our open air jeeps. Ascend the mountains. Traverse the mountain trails and aspen groves, stop and see forgotten gold mines and pan for gold.


You do not want to miss the spectacular views and wildlife that is only seen on the back trails of Red River.



GOOSE LAKE is considered to be our most rugged tour.


Tour times: 9:30 to 1:30 (4 Hour Tour)

2:00 to 6:00 pm (4 Hour Tour)

Rates: $75.00 Adult
$49.00 Kids ( 4-12)
$20.00 Kids 3 and Under

On all our tours we recommend you bring a light jacket in case of cool or wet weather.
Bring a snack and bottled water.





GREENIE PEAK or Pioneer Trail is
considered to be our scenic and mild tour
(3 Hour Tour)


Tour times:

10:00 - 1:00
1:30- 4:30
2:30- 5:30

Rates: $49.00 Adult
$39.00 (4-12)
$20.00 Kids 3 and Under


We accept Visa, Mastercard and Discover credit cards.

Location/Sites: Top Attractions in Red River



Greenie Peak


Goose Lake


Old Red River Pass


Ghost towns


Gold mines


Old settlers' camps


View of Red River Ski Area


Aspen groves


Mountain streams





Bring your camera!


4x4 Jeep Tour Adventures
Experience Red River!

Jeep Tours

Winter Snow Cat Tours
River Rafting Cowboy Dinner Fall Foliage
FAQ Reservations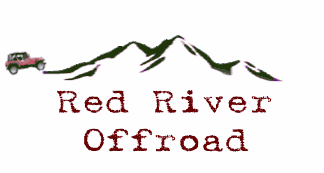 4x4 Jeep Tours
(575) 754-6335

Copyright © 2009-
All rights reserved

This page designed and maintained
by Word Works




Please report any problems to Webmaster